Yeah I've looked trough the new poptenn and here are the most things I like or that stand out xD
Mhh were should I start??
Yeah also right know its getting colder and I see leg warmers and mhh
I dont like them and the combination in this outfit(which I cut because of that) but I like the idea of wearing black socks in pumps and leg warmers...
I have a lot of leg warmers but I still dont know If I should wear them...maybe this season I will wear them XD mhhh
and there is a page only about leg warmers *__* these are really pretty <3 especially the with the pom poms? XD dont know the word...;_;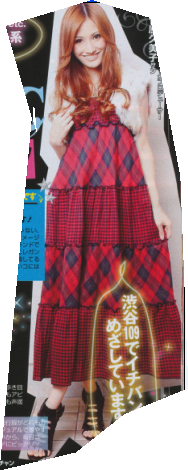 then there are the long dresses...
I only have one but I want to buy new ones b/c I saw pretty ones <<' But I thought u can only wear them in summer but when I saw this I thought about weaing them with colder weather too what do u think? :__: I dont wnat to look like someone that didnt get the climatic change XD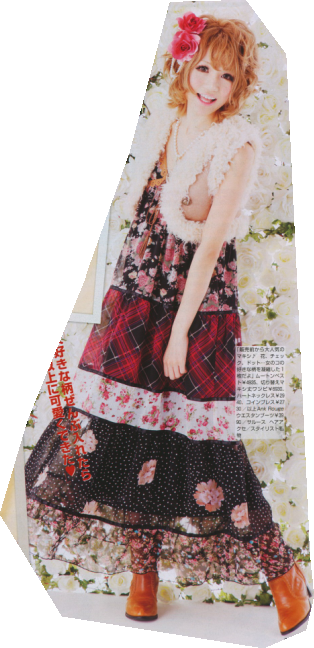 This dress is especially pretty ;__; I love the different patterns <33 and the vest reminds me of mine xD b/c I love those combis haha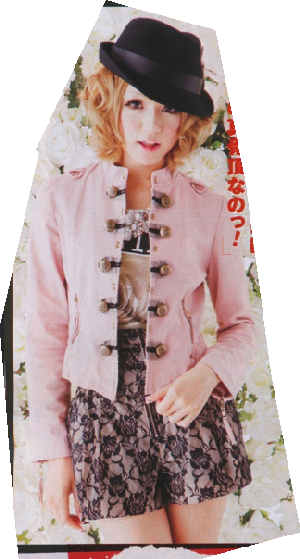 O and recently these skirt pants are really in <3 I love them but I havent seen on in any shops here yet :( And the pattern is love <3 I love clothes with those lace patterns <3
Haha I think this dress is really pretty but on the other side it doesnt matter who wears this, will look like a 5 year old child X_x
Wah I need to buy new overknees ;__; mine lost their sole XD completly <<' so i need to find ones that are long enough for my long legs and arent that high AND look good << Oh and dont cost like 290239€ <<' I havent found pretty ones,yet O__o dont speak from the other points xD but I wont lose `___´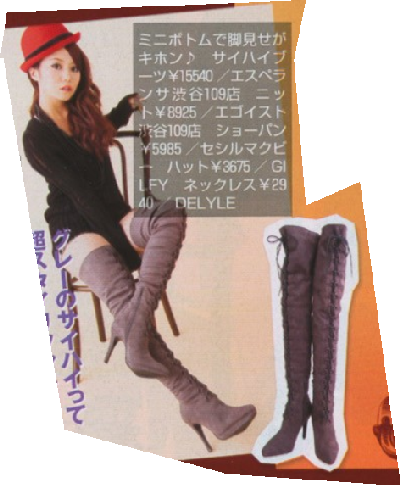 I want some like these ;__;
awww I felt in love with them ;__;
they are so so pretty and they arent that high...
because they are so beautiful I would totally forget ablout the high XD
well...a little less than this high would be perfect...b/c I wnat to wear them always..
and they should be cozy X__x
soooo
and that leads my post to the slightly OVERLOAD on boheme XD
I love this style to death ;__; really.. aww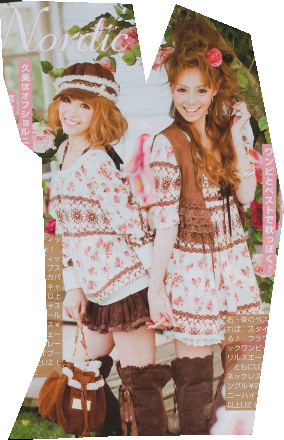 b/c they wear these overknees XDD and well..there stand nordic.. and I know that this is a new trend but in my opinion this is more Bohemeian <<' I would say its nordic when there would be these pullovers with the pattern but these are with flowers and aww the vest is so lovely ;__;
haha and shes wearing the boots too XD
and aww that dress ;___;
And I want a cardigan like that since last year but the problem is that I get heated really fast XD''
love the whole outfit but especially the belt is pretty <3 I have one of these in my poupee XDD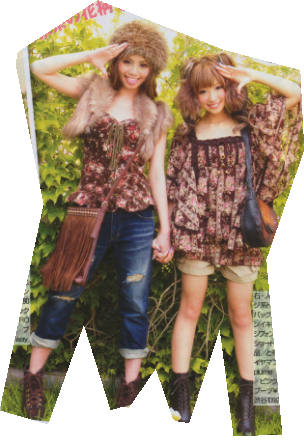 the fur vest <3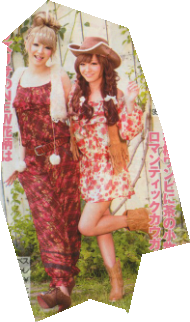 I'm not a fan from body suits...I like jumper more..
and it doesnt do any for every figure because seriously..even those skinny gyaru model looks chubby XD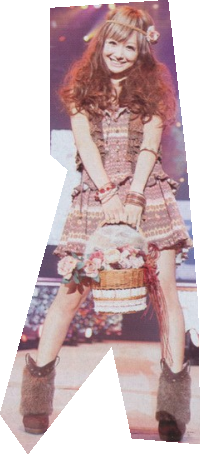 This owes the osm <3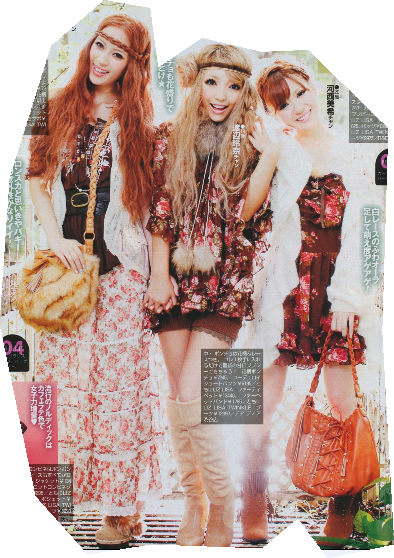 Love the skirt and the dresses or rather the onepiece and the scarf and OMG red haired gal ;__;
there are so much good items in this coordinations <3 like the flower and the bag
again the fur vest.But the lace vest is more stunning ;_; where to get where to get...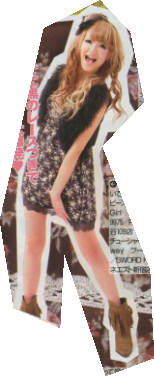 Haha the ear muffs <33 I laid my eyes on some in the city XD
I really wnat tobuy some this season ;__; forgot it lats winter
and I need some of these caps which go over ur ear..u know? The ones out of coton with nordic pattern XD
yeah that was my little review on the newest popteen <3